White Reaper
The Aquadolls, Native Sun
See White Reaper with special guest The Aquadolls live at the Troubadour!
WHITE REAPER---9:15PM
The Aquadolls---8:15PM
Native Sun---7:30PM
Doors---7pm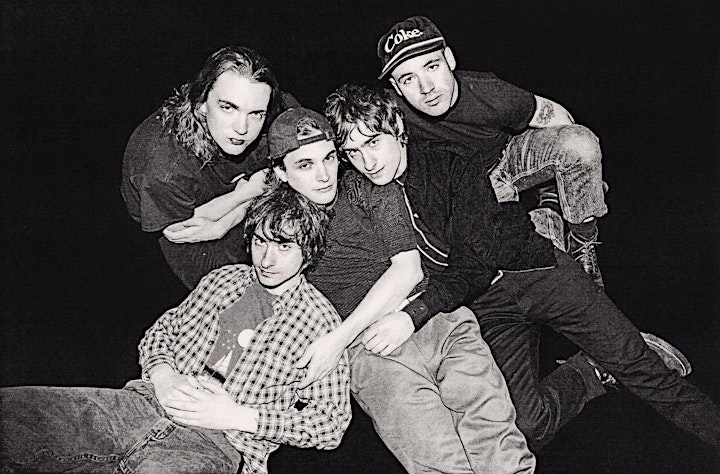 White Reaper
Nurturing arena-sized ambitions, Louisville, KY's White Reaper remind us that "fun as hell" is a primary purpose of music. Equal parts glam and grit, White Reaper's forthcoming Elektra Records debut finds the band packing classic rock with grinning twin guitar leads into masterly crafted pop songs. Out October 18th, the album will follow 2017's critically acclaimed The World's Best American Band, which was praised by Pitchfork for having "more riffs than you can fit into the trunk of a Camaro". From their forthcoming album, White Reaper have released three singles: "1F," "Real Long Time," and lead single, "Might Be Right," which is currently sitting at #20 on the alt radio chart and growing. As described by Stereogum, White Reaper are "bringing burnout abandon and arena strobe lights into the modern era." Tony Esposito (guitar/vocals), Ryan Hater (keyboards), Sam Wilkerson (bass), Nick Wilkerson (drums), and Hunter Thompson (guitar) have been living on the road, performing headline shows and supporting some of their idols - The Killers, Spoon, and Weezer. The band has also been making rounds in the festival circuit with stops at Lollapalooza, ACL, and CalJam. This summer, the Kentucky boys did a run of U.S. headline dates and performed their inaugural sets at the UK's Reading and Leeds festivals. In the fall, the band will hit the road on their largest U.S. headline tour to date, and make stops at their hometown festivals, Bourbon & Beyond and Louder Than Life, and end hit the Eddie Vedder curated, Ohana Festival, as well.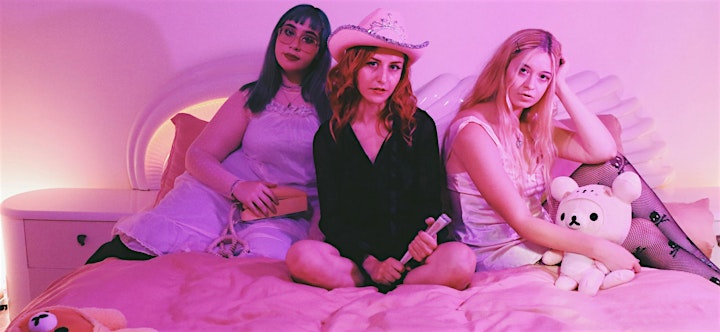 The Aquadolls
The Aquadols singles for the new album, followed by "Communicationissexy/idkhow2communicate" in September 2018. It was then that the stars aligned and the new era of The Aquadolls commenced with Jackie Proctor joining the band on drums and backup vocals and Keilah Nina on bass and backup vocals, The band grew as a powerful threesome leading up to the release of The Aquadolls highly anticipated second album, "The Dream and the Deception", recorded and self-produced by Brooks and self-released October 28, 2018 on Aqua Babe Records.
The three girls are now currently gearing up to write new music together as a band, with "Suck On This" dropping in summer 2019, as well as preparing for their fall US tour. Having opened for the likes of Kate Nash, Vivian Girls, and The Raveonettes, playing festivals with Weezer, The Growlers, Cat Power, and FIDLAR, co-headlining a tour with SWMRS, as well as headlining a US tour and playing local California shows, The Aquadolls are in-your-face and good vibes all at once with energetic performances that leave you anticipating the next show. The Aquadolls pack a punch with tongue-in cheek lyrics, hard-hitting licks, and soothing vocal harmonies that will guarantee a head bang from anyone listening.

Native Sun
What's more American than a band of immigrants? Native Sun doesn't so much ask the question as demand an answer with their cataclysmic resistance by audio. In our time of division, the four-piece brings their personal contexts front and center, unabashedly reimagining the sound of white Americana through their (mostly) brown mouths — empowered by the will to make music against all hostility. Harkening back to a time when rock n' roll meant something, they've not only reinvigorated, but have conquered the New York music scene, selling out shows, getting shut down by the cops, and finding themselves amongst the ranks of bands like Psychic Ills, Sunflower Bean, DEATH, Wavves, Night Beats, and The Nude Party. After releasing their first two EPs — 'Songs Born from Love and Hate' and 'Always Different, Always the Same' — the band is back with their latest single "Oedipus Race": an explosive outcry against the vicious cycle of generational racism.

"Locked up a man who wanted to rule the world, the fools they locked up the wrong man..."

Of the single, the band states:

"Oedipus Race" is a compelling statement and vital response representing the fractured America we live in. It tells the story and struggle of a disenfranchised minority through the eyes of the oppressor -- pushed and undermined daily in our shameful, glorified "American society". NOW is the time! Mobilize, educate, and fight the struggle.

Praise for Native Sun

Native Sun want to rattle you to your core. The Brooklyn four-piece have been shredding through the borough for a few years now, delivering ferocious melodies that both nod to classic New York rock iconography, and decimate it with brutal cognizance of the canon's historic lack of inclusivity.

- The FADER

...full of defiant attitude, thoughtfully crafted twists and turns, and an urgency that compels you to get up and do something.

- DIY Mag on 'Always Different, Always the Same'

If more bands made unrelenting rock 'n roll like New York City's Native Sun, no one would be mentioning the genre as one being on its last legs.

Venue Information:
Troubadour
9081 Santa Monica Blvd
Los Angeles, CA, 90069