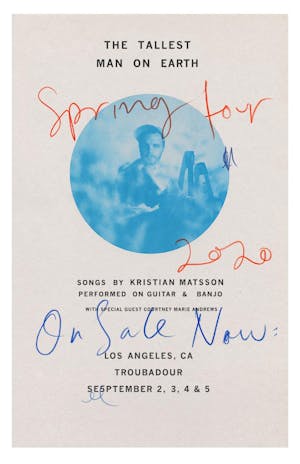 The Tallest Man On Earth: Spring 2020 Tour
Courtney Marie Andrews
88.5 Welcomes The Tallest Man on Earth to the Troubadour
The Tallest Man on Earth show originally scheduled for March 26th has been rescheduled to September 3rd. All tickets purchased for the March 26th show will be honored for the September 3rd show. If you cannot attend new date please seek refund at point of purchase.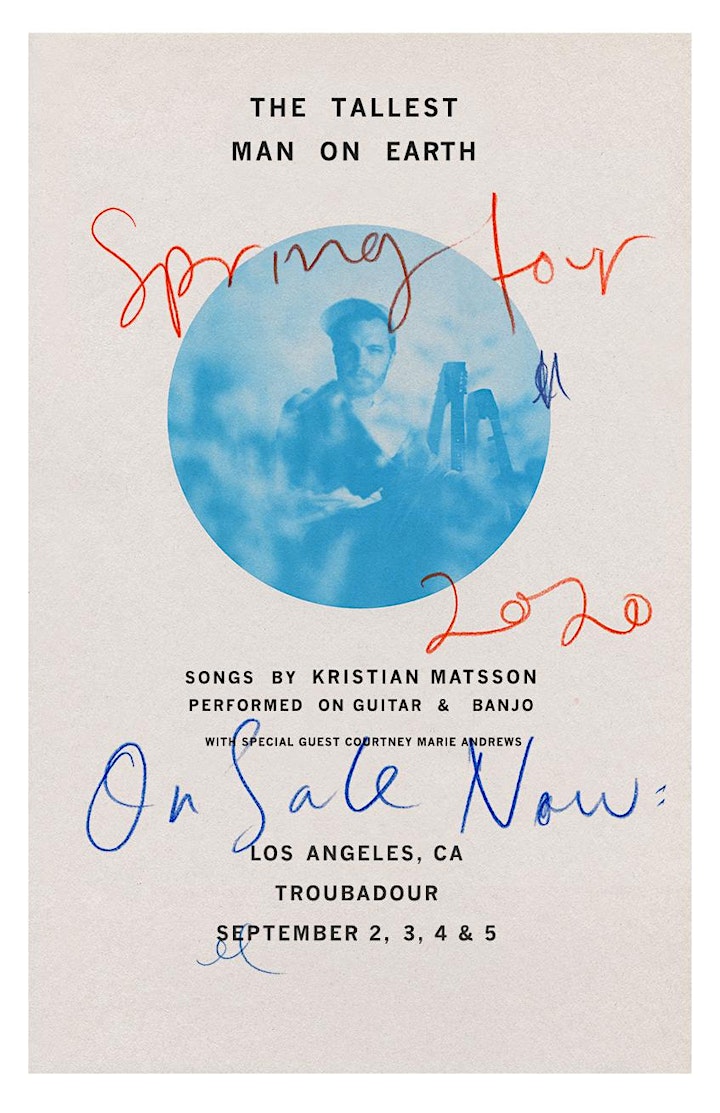 The Tallest Man On Earth
On April 19th, 2019, The Tallest Man On Earth released his first album in 4 years. I Love You. It's A Fever Dream. was written, produced and engineered by Kristian Matsson and was recorded almost entirely in his apartment in Brooklyn, NY.
When asked for some insight into the album, Matsson says "Here's what I can tell you: Of course there are some love songs and then there are some other songs. Making the album I was thinking a lot about the lenses we view our lives through and that, for some reason, our worst tendencies seem to be carried out so loudly, while our best can go unnoticed. I've come to realize that some of the most powerful, most inspiring moments in my life have been the most subtle and that so often the thing that deserves my attention, is trying the least to get it."
In recent years Matsson has undertaken single oriented projects that incorporate writing, producing and self releasing songs and videos in regular intervals, often with purposefully intense deadlines. He's described finding inspiration in the entire process, and in particular in the satisfaction of making something and having it out quickly. For listeners and viewers the fascination has been in watching an artist work through his life, in problems and celebrations large and small, putting his thoughts out into the world while he's still processing them himself and watching them evolve over time.Official Website. Facebook. Instagram. Twitter Soundcloud. Bandcamp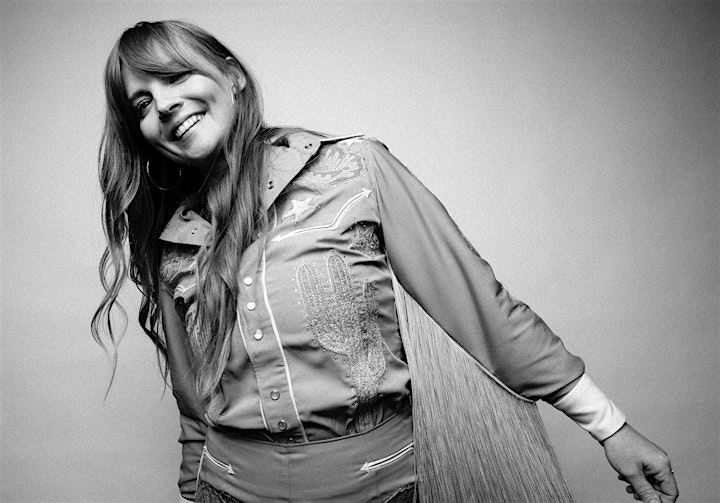 Courtney Marie Andrews

Courtney Marie Andrews spent over nine months of 2017 on the road, with multiple trips across the US, Canada, Europe, Australia and New Zealand. That's nothing new for Andrews, though. She's been touring relentlessly since leaving her Arizona hometown at 16. It's a life that inspired much of her 2016 breakthrough album, Honest Life. While that album's themes spoke to the isolation and rootlessness inherent in a life on the road, most of its songs were actually written during an intentional, extended break. The success that followed its release, however, didn't afford her the same break to write the material for her new album.

Although May Your Kindness Remain was predominately written on the road -- in the van, in hotels, and in the homes of family and friends -- it's not a road record like its predecessor. That is, it's not so much inspired by her life on the road so much as it is by the people she's met along the way. It's an inward reflection on the connectivity of their stories and her own. "More than anything," she says, "it got me thinking about my childhood, and the people around me that I've known, and the stories that come from my family. It became clear how many people are struggling through the same issues."

May Your Kindness Remain is full of vivid depictions of complex people and places with all too common struggles. Much of the album deals with the psychological and relational impact of the unrealistic picture of success that is so embedded in modern American culture.

Venue Information:
Troubadour
9081 Santa Monica Blvd
Los Angeles, CA, 90069