Livestream: LUCINDA WILLIAMS on Mandolin
$20.00 - $215.00
Sales Ended
On Mandolin
See Lucinda Williams Play: Have Yourself a Rockin' Little Christmas with Lucinda
Have Yourself a Rockin' Little Christmas with Lucinda
Everyone needs a little Christmas cheer, especially this year! Blues, Rock and Roll, Country, Jazz and Noir, Lu has a little something special in store for every listener this year - naughty or nice.
LUCINDA WILLIAMS ANNOUNCES NEW DATE FOR INAUGRAL EPISODE OF HER LU'S JUKEBOX SERIES OF THEMED LIVE PERFORMANCES TO BENEFIT STRUGGLING INDEPENDENT VENUES
"RUNNING DOWN A DREAM: A TRIBUTE TO TOM PETTY" WILL NOW KICK OFF THE SERIES ON OCTOBER 29th IN CELEBRATION OF HIS 70TH BIRTHDAY
Nashville, TN – Pioneering singer/songwriter Lucinda Williams' new six-episode series Lu's Jukebox will now kick off on a new date, October 29th. The inaugural episode will feature Running Down A Dream: A Tribute To Tom Petty, featuring songs from his legendary career in celebration of his 70th Birthday. Williams created Lu's Jukebox to help independent music venues during this difficult time. Lu's Jukebox will feature a themed set of songs written by other artists and curated by the multi-Grammy award winner.
Originally scheduled to launch on October 22nd with her tribute to Petty, Lu's Jukebox was moved to the new date as to not conflict with an upcoming event yet to be announced. Other upcoming episodes of Lu's Jukebox will feature themes that include significant eras, specific musical styles, songs of legendary artists and some surprises. Check out Lucinda Williams' social media (Facebook, Instagram, Twitter) for the upcoming episode themes scheduled for November 12th (new date) and 19th, December 3rd, 17th, and 31st.
Lu's Jukebox will be streamed, ticketed performances accessed through Mandolinin order to raise funds to assist participating venues through these trouble times caused by COVID-19. Each venue will receive a percentage of the ticket sales purchased through this Lu's Jukebox link (see list of venues/promoters below). With the touring industry coming to an abrupt halt, many of the beloved independent music rooms are struggling to get by. Many are legendary music halls with rich histories who may have to choose between closing their doors or being bought out by a conglomerate. Either choice would have an immeasurable negative ripple effect for artists, fans, crew members, booking agents and of course the venues, altering the entire live music industry and experience.
Like thousands of artists, Williams cut her teeth and developed her craft by playing in small, medium and large clubs throughout the country, and the world. These venues are vital to the development of artists and their music. Williams has never forgotten her roots, and often performs special shows in some of her favorite halls.
Single Episode Stream + Merch Packages:
1 Episode Stream: $20
1 Episode Stream + Digital Download (Audio Tracks): $25
1 Episode Stream + CD: $30
1 Episode Stream + LP: $40
Season Bundles - Save nearly 20% When You Bundle Episodes!:
6 Episode Streams: $100
6 Episodes Streams + 6 Digital Download (Audio Tracks): $125
6 Episodes Streams + 6 CD's: $145
6 Episodes Streams + 6 LP's: $215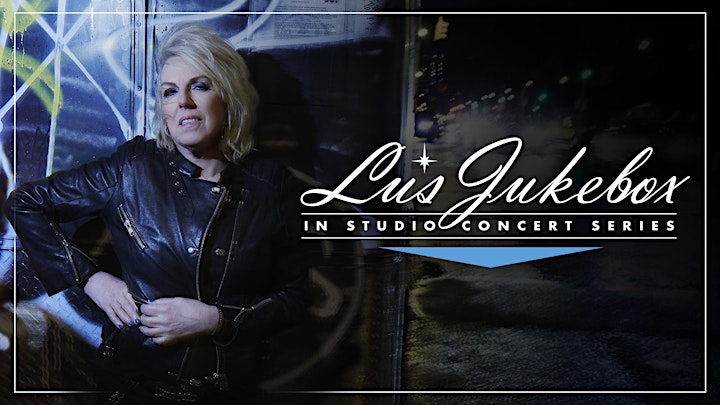 Venue Information:
Troubadour
9081 Santa Monica Blvd

Los Angeles, CA, 90069