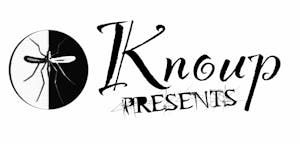 K'noup Welcomes
Ships Have Sailed, Quitting Whitney, FNTN, Vattica
$12.00 - $18.00
Postponed
KROQ Locals Only Welcomes: Ships Have Sailed with Quitting Whitney & FNTN!
This show at Troubadour March 22, 2020 has been postponed to a TBD date. You will be notified once we have a new show date confirmed. All original tickets will be honored at the show and no exchange is necessary. If you would like a refund, please contact your point of purchase.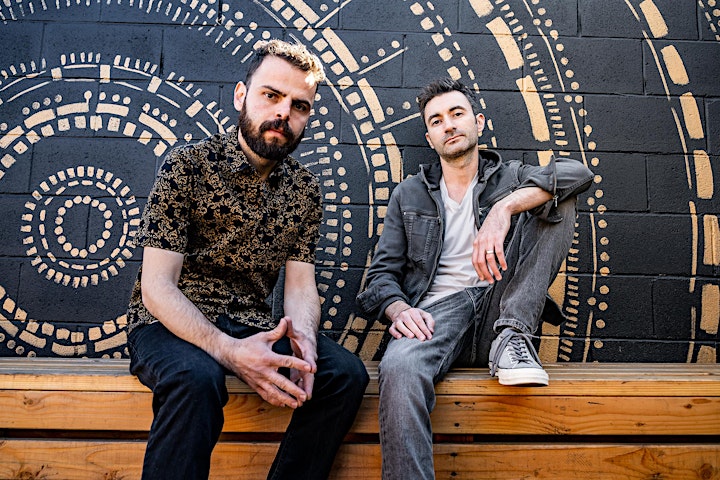 Ships Have Sailed
Ships Have Sailed is the brainchild of vocalist/guitarist Will Carpenter. The band materialized in the waning days of his previous project –a band he had been an integral part of ever since moving to Los Angeles. His decision to individually focus on new music again was initially daunting, but the risk proved to be invigorating and refreshing. The music is uplifting and buoyant. The lyrics are thoughtful and conscientious. The sound is sincere indie rock with an unabashed pop structure. And after initially sharing it with fellow musicians, Carpenter recruited a lineup that now permanently includes drummer Art Andranikyan.
Ships Have Sailed recorded their debut EP, Someday (2013), with Carpenter acting as main producer in his home studio. The diverse six-song collection includes arena-ready singles ("Midnight"), acoustic serenades ("Clouds"), and explosive alt-rock bangers ("Better Off"). The release led the band to go on tour, play impressive industry showcases (SXSW, CMJ Music Marathon), and win awards honoring their independence. The promising buzz quickly propelled them to inevitably create a debut full-length album.
Moodswings (2015) is a cohesive release with epic ambitions. Every track emotes an unrestrained desire to be heard and enjoyed in the heart. With crescendoing ballads ("Drive") and indie rock alacrity ("Boomerang"), there's a uniform sense of sanguine sensibility. Certain tracks were remixed with an electronic edge by DJs (such as Dimond Saints and Mike Vincent) and collected onto the EP Re: MIX (2015). The following year, the band recorded acoustic versions of select songs and released them on an EP, Whispers (2016), along with two new originals. Praise of their next single, "Up" (2017), encouraged the band to tour overseas in the U.K. and Ireland. Their follow-up single, "Let's Just Dance" (2018), was a superb collaborative effort with songwriter Robert Gillies (X Ambassadors, Bebe Rexha) and producer Wally Gagel (Best Coast, Family of the Year) of recording studio WAX LTD.
Carpenter describes the band's moniker not as a pessimistic reference to the renowned idiom "that ship has sailed," but instead a fresh, positive perspective on the unexpected outcomes of unforeseen circumstances. It's an adage that can be applied to his own life of growing up in poverty in rural Vermont and being kicked out of his home as a teenager. He made ends meet by working as a dishwasher and eventually put himself through college as a security guard on the graveyard shift. And it's from this period of his life that Carpenter recently reflected on to draw introspective inspiration. Thus, the band's next series of singles, which began with "Escape" in February, "Stay" in June and continues with their latest release "Skin" (Oct. 11th) will express a deeper level of sentiment than ever before. They express a desire to resonate with people who have had similar experiences and emotions.
"Has anyone ever told you that you need to grow a thicker skin?" asks Carpenter "I can't even count how many times people have told me that. But they're essentially telling you to numb your feelings, and I think that our feelings and emotions are the essence of our humanity. The music I create wouldn't be honest if I didn't lean into my emotions when I'm writing, and so 'Skin' is my way of expressing that I'm content with feeling as much as I do…even if it hurts sometimes."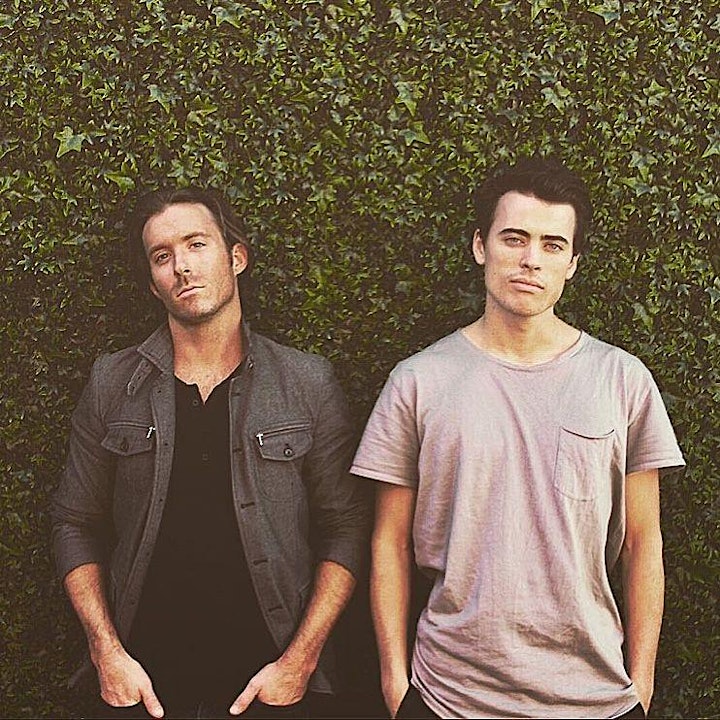 Quitting Whitney
Quitting Whitney is an alt-rock duo based in LA. The band's music is an eclectic mix of electro-rock, hip hop, and indie; influenced by other duos like Lewis del Mar, MGMT, and the Black Keys. The duo is comprised of studio engineer and songwriter Matt Rucker, and drummer Ryan Linderman. Their music creates an exciting energy and powerful live performance, blending heavy hitting acoustic drums and driving electric guitar with thumping bass, powerful 808s, and hard hitting synth.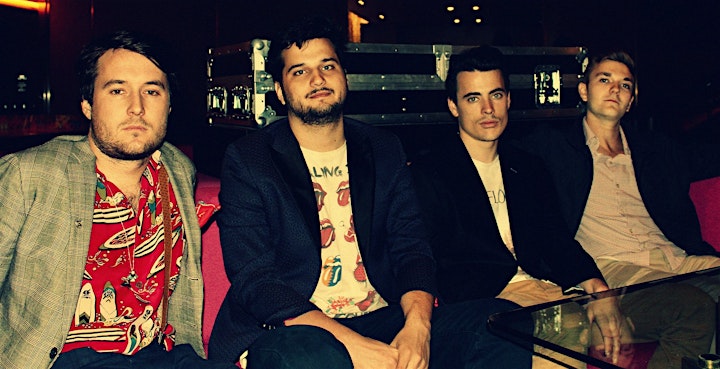 FNTN
FNTN make new wave for late nights. They play sleek, stylish guitar pop and brooding synth rock, perfect for 2 AM at a hotel bar. Formed on the east coast college circuit, they've been in Los Angeles since 2017. Since wrapping up their west coast tour, you can find them hanging out around Echo Park.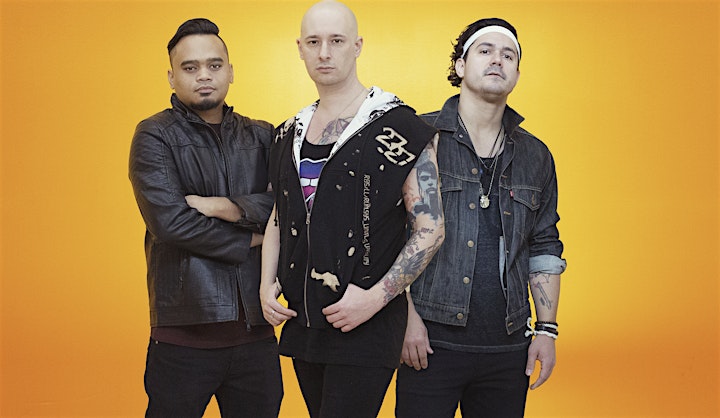 Vattica

VATTICA is an alternative rock band from Los Angeles, California. Formed in early 2014, the band quickly built an impressive local following in Southern California, including on the infamous Sunset Strip, performing at legendary venues such as The Viper Room, The Roxy Theatre and The Troubadour. VATTICA's bombastic and energetic live show caught the attention of Another Century/Century Media Records, who promptly offered the band a recording contract.

VATTICA then set about refining their sound, which quickly coalesced into an arena-ready style reminiscent of alternative chart-toppers such as Muse, OneRepublic, PVRIS, Our Lady Peace and Imagine Dragons.

Next, VATTICA entered the studio to begin recording their debut album at The Mix Room in Burbank, CA with veteran producer Ben Grosse (Breaking Benjamin, Daughtry, Filter, Red, Vertical Horizon, Third Eye Blind).

In 2017 VATTICA finished their debut album. At the same time, Another Century was absorbed by RED Music which ultimately resulted in VATTICA deciding to part ways with the label. VATTICA then joined forces with new management and released their first single, "REMEMBER TO BREATHE", on their own label (Villis) in May 2018.

REMEMBER TO BREATHE premiered on ALT105.3 (KITS) (and has been added to rotation on the station's local music show SOUNDCHECK), as well as the iTunes "Alternative Music" page.It has also made it into numerous playlists amassing over 200k plays to date across all platforms. The lyric video for REMEMBER TO BREATHE received over 10k+ views on its first day.

VATTICA released their second single, CRIMINAL, in August 2018, which quickly gained over 300k plays across all platforms after being added to multiple playlists, including "Discover Weekly". The music video for CRIMINAL continued to generate buzz as well as some controversy for the band, as the video is highly critical of the Trump administration. Undaunted, VATTICA stuck by the message of their music and CRIMINAL continues to climb.

In 2019 VATTICA was seen on the High School Nation tour with MORGXN and The Plain White T's, in support of their single, WE SURVIVE. VATTICA also joined forces with Good Trouble Makers, artist-agitators based in Los Angeles and working internationally, to co-produce Unicorn pARTy, the first bi festival featuring bi artists in Los Angeles, which debuted during bi pride month.

So far in 2020 VATTICA will be seen at NAMM and SXSW, in support of their first EP, entitled BELIEVE, to be released in March.

Venue Information:
Troubadour
9081 Santa Monica Blvd
Los Angeles, CA, 90069