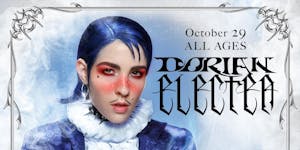 Dorian Electra
Alice Longyu Gao, Ravenna Golden, MESSYAH
This is CANCELED---Refunds at point of purchase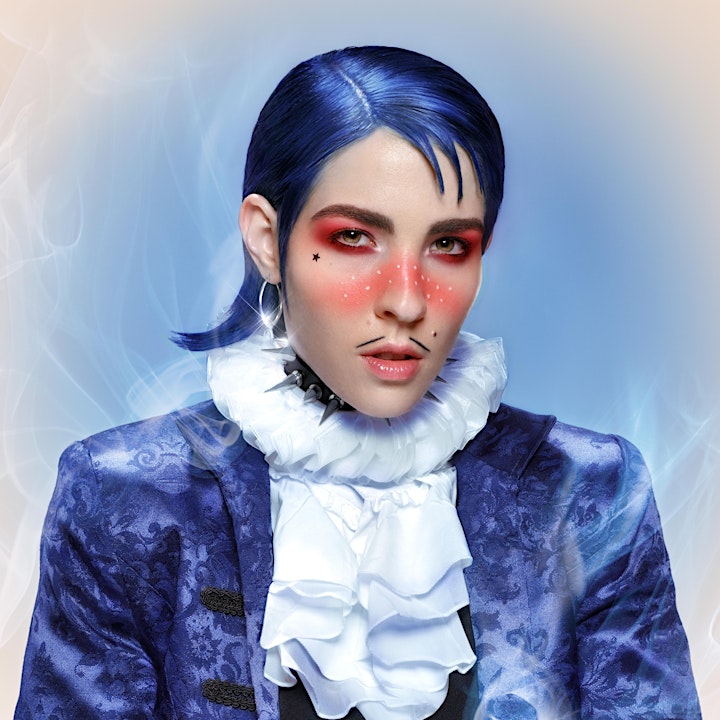 Dorian Electra
Rising pop star Dorian Electra (pronouns: they/them/theirs) makes music that defies gender norms. In the past year, their work has gained a queer cult following and a rapidly growing global fanbase, as well as critical praise from Pitchfork, Billboard, Paper Magazine, The Fader, Gay Times, The Guardian, and more. Each one of Electra's high-concept singles ("Career Boy," "Man To Man," "Flamboyant," "Daddy Like," and most recently, "Adam & Steve") has been accompanied by a hyper-stylized music video. Videos like "Flamboyant" have garnered more than one million views, and help build a bigger world around each song than the music alone. Electra has collaborated and toured with pop visionary Charli XCX and Russian group Pussy Riot as well as played major pride festivals across the US. In 2019, Dorian Electra released their debut full-length album "Flamboyant", an unapologetically over-the top work of experimental pop with a heavy-metal, baroque twist, supported by their first-ever sold out headlining tour.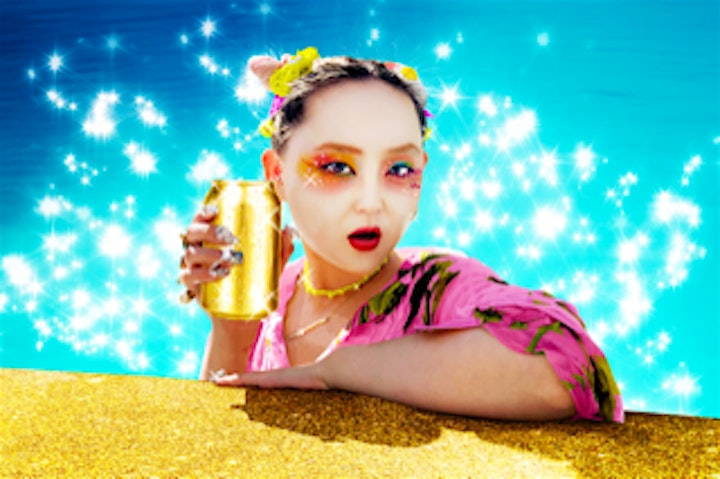 Alice Longyu Gao
Alice Longyu Gao is a resilient DJ, songwriter and performance art practitioner girl. Longyu means "dragon and universe," her last name Gao means "Magnificent."
Alice has studied music since she was 4 years old. Trained by professors from Shanghai Conservatory of Music and People's Liberation Army Academy of Art, she plays piano and sings soprano. As a DJ, she is active in the fashion and art industries. She's made runway tracks and has deejayed for Juicy Couture, DIESEL, LVMH/Hennessy, Marian Goodman Gallery, Asia Society, Parrish Art museum, M.A.C Cosmestics, Milk Makeup, Nike, Warner Music Group, A$AP Mob, V Magazine/Charlie XCX, Dr. Martens, NIKE, Coachella/NYLON Magazine, Refinery 29 and PAPER Magazine. Furthermore, she deejayed at Hotel Radio Paris, The Groucho Club in London, Soho House, Up & Down and Ruschmeyers in Montauk.
Activating for LGBTQ+ rights since day one, Alice was featured in the W Hotels worldwide campaign and the official NYC Pride campaign in 2017 & 2018. OUT Magazine and Posture Magazine featured Alice's strong artistic voice for the community. She deejayed for the It Gets Better Project, Hayley Kiyoko, Miz Cracker from Rupaul's Drag Race and Patrick Starr.
Based on her Chinese background, Asian religious studies at Harvard and her cultural research in Paris, London and San Francisco, Alice created an art installation called PERICURA. Her art/sculptures were featured in WWD, i-D, L'Officiel, NYLON Magazine, PAPER Magazine, and CBS.
Alice wrote and produced her debut single Princess of Manifestation in Japanese. The song was premiered by V Magazine and featured by i-D Magazine. Making her EP by working with artists around the world.
Alice's EP is scheduled to release the end of 2018. It is going to provide a 360 degree "the Alice's experience" via its art and music. Furthermore, Alice plans to perform and deejay in Berlin and Tokyo. Upon her experience directing videos for Conde Nast UK featuring Hailey Baldwin, Lily Donaldson, Madison Beeer, Dilone, and more, Alice is shooting the sizzle for her new show, as an extend of her old show Tea with Alice on PAPER Magazine.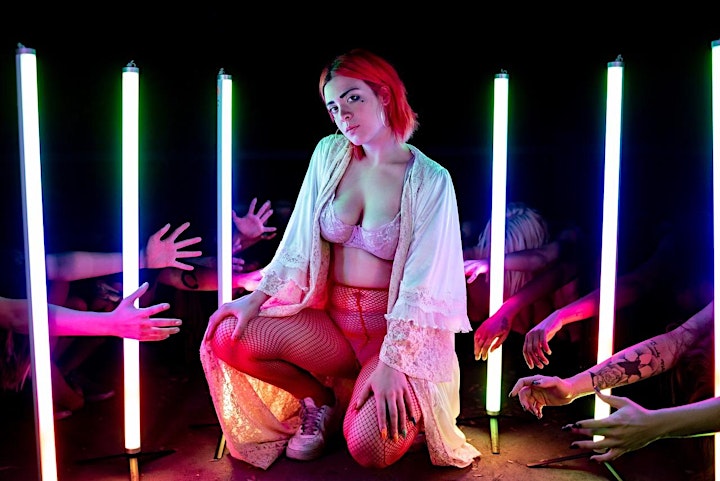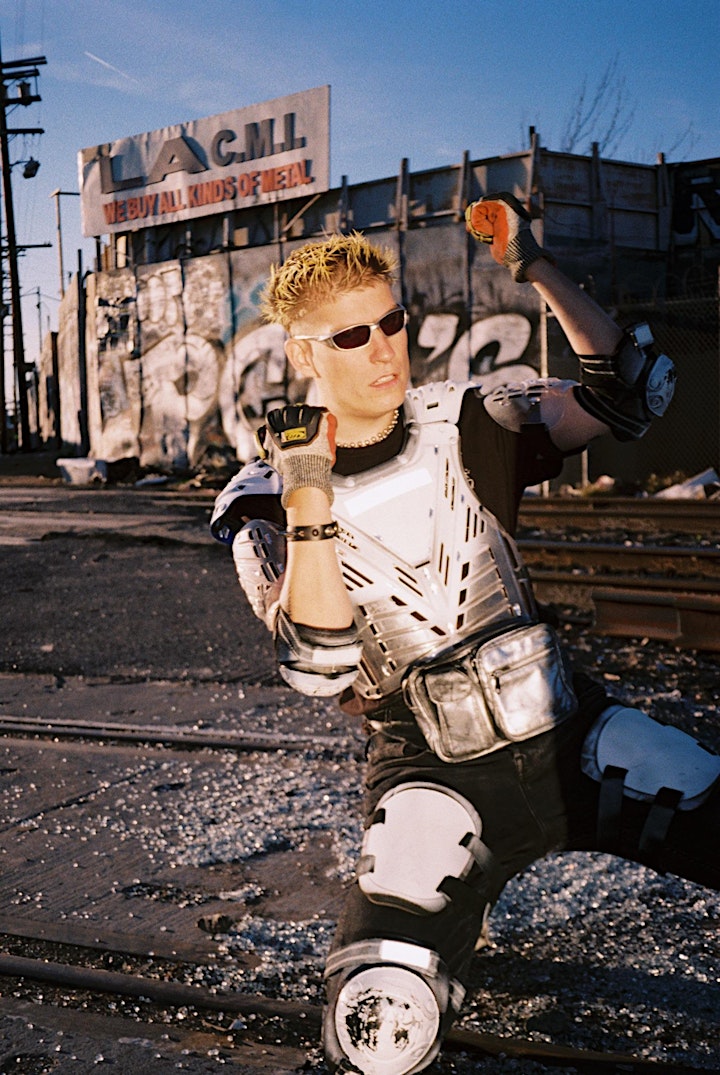 Messyah

MESSYAH is a Los Angeles based electronic artist combining elements of nu-metal with futuristic pop. Beginning as a seminary student in Iowa, he has released 3 full length albums and 3 mixtapes since inception in 2015. 2020 marks his greatest ambition yet, a narrative based visual concept called "2020 FOREVER". Follow the narrative at www.messyah.us

Venue Information:
Troubadour
9081 Santa Monica Blvd
Los Angeles, CA, 90069